This is a discussion-based course for those already familiar with the novel and interested in a thematic "deep dive" into some of the ways this remarkable book works. It is not designed for first-time readers, as our approach will require the ability to jump around all 135 chapters and the Epilogue. We will focus on close readings of selected passages and look for connections. If you have always been intrigued by this work and are looking for an in-depth conversation about it, please join us.
Required Reading:
Herman Melville, Moby-Dick: A Norton Critical Edition, ISBN 978-0393285000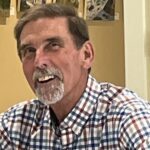 John Haile studied Moby-Dick under some master teachers in college and at Bread Loaf School of English. The novel became the centerpiece of a course he taught to high schoolers for many years. It remains the most intriguing piece of American literature he has ever encountered.
Mondays
1:00-2:30 p.m.
6-week course begins Nov. 6
Course meets at UMA Brunswick Center, Orion Hall, 12 Sewall St. (Brunswick Landing), Brunswick—Room 119