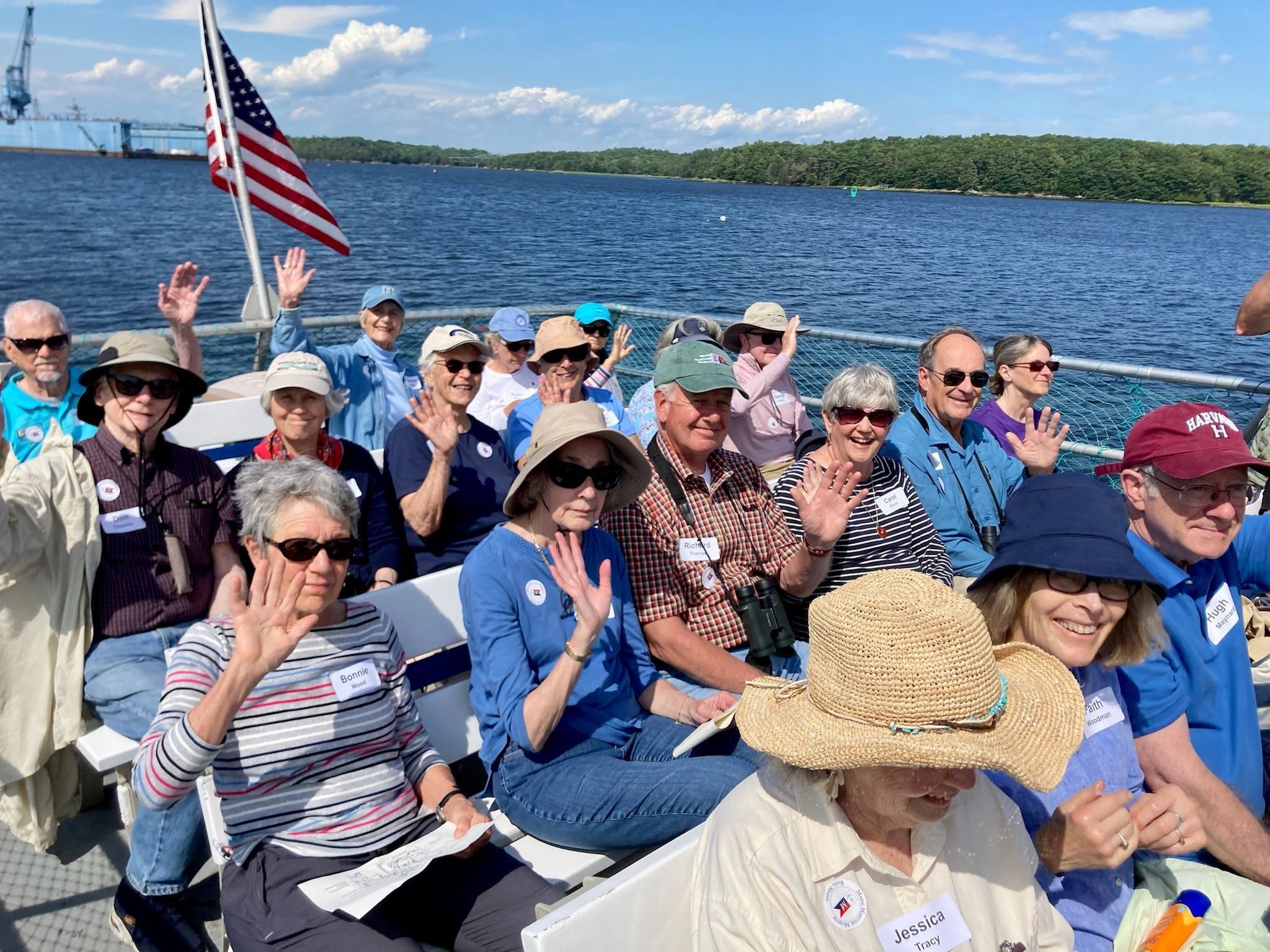 SPONSORSHIP OF MIDCOAST SENIOR COLLEGE:
A WIN-WIN!
"Senior College" is based on the principle that learning never ends. Senior colleges offer an extensive array of courses in the liberal arts and sciences for students 50 or older. There are no entrance requirements, grades, or tests; it's the experience and love of learning that count, no college background is required. Learning new things and ideas adds quality of life to seniors. If that is important to you as a business-owner in our community, read on!
Get Educated About the Seniors in Your Neighborhood.
What is a senior college? 
Midcoast Senior College is a non-profit in the state of Maine whose mission is to bring educational opportunities to lifelong learners ages 50 and older in Midcoast Maine. Established in 2000, we are led by a 15-person board of directors. In addition, we have a full-time executive director, part-time associate director, as well as an hourly bookkeeper. We are a largely all-volunteer organization utilizing a volunteer faculty and volunteer committee members.
Do seniors really want to go back to school? What is a "lifelong learner?" Learning at any age is valuable, but for seniors, learning is a valuable connection to the world. Lifelong learners are individuals who wish to continue learning about the world around them as they age. We all know Midcoast Maine is a desirable region for retirees. Census figures from 2022 reflect that a quarter of the population in the Brunswick, Bath, Topsham, Freeport area is over 65 in age. According to the Maine Council on Aging, Maine's population has the oldest population by median age in the country and the highest concentration of baby boomers per capita. AARP finds 55% of Americans aged 45 and older are actively learning new things. In its report, AARP notes the primary drivers are to gain new knowledge and stay mentally sharp.
How many seniors does Midcoast Senior College reach? Most recent (22/23) figures reflect that we welcome nearly 1,000 in our classes and workshops annually. At other events which are free, and attendance does not require registration, we calculate a reach of nearly 900. With access to on-line classes, we have extended our reach beyond our region to include points statewide.
WE SHINE A LIGHT ON YOU!
Midcoast Senior College is a non-profit organization that relies on the support of its members, donors, and community sponsors. Sponsorship represents a significant portion of our budget.
We highlight sponsor logos on our website, in printed materials, and at events. We profile sponsors in our quarterly newsletter, display a sponsor board at events and lectures, and do a shout-out in our course bulletins.
Please contact us at mscoffice@midcoastseniorcollege.org with your interest in joining us as a community sponsor! Let's partner up to bring seniors in Mid-coast Maine the life they want and deserve.
HEAR IT FROM OUR STUDENTS . . .
"Thank you for being here. I learned that Maine is the only state with a state-wide senior college presence. Almost makes winter endurable because there will be a spring term to anticipate."
"You're doing a great job. Continue with liberal arts focus. Much appreciate classes that help put current angst in perspective. The College is a gift to seniors in the midcoast area."
"I think it creates a marvelous community of sophisticated learners, who enjoy each other's ideas and interactions."